The top 3 key questions for sales force planning
when how many salespeople do you need? Can your CRM help you?
Did you know that 66% of small to medium size businesses don't have the data they need to substantiate whether or not their sales force is the right size?  We've also noticed that this problem is more acute for businesses that have an aggressive sales strategy.
An undersized sales team means your business will lag by being unable to close opportunities.  On the other hand a sales force that is bloated is wasting money and can create the wrong expectations with staff and clients.
 It is also difficult to assess if your current sales force is working at an optimum level.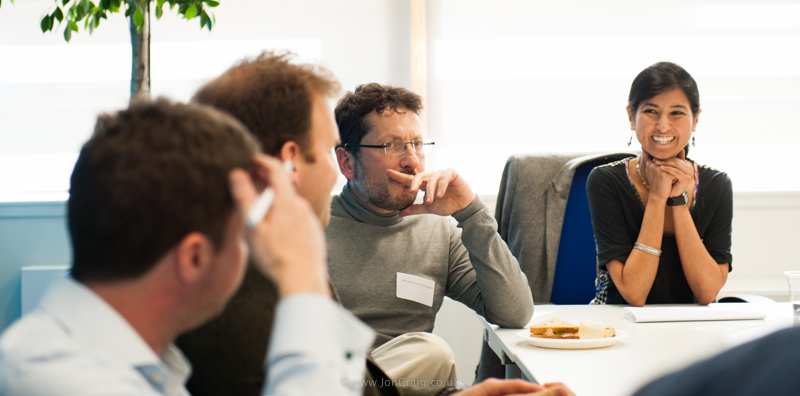 The following are the three key questions your need to be asking – along with best ways to answer them:
1) Is the number of salespeople we have is optimal, or should we increase/decrease our sales force? 
 To answer this you need to have a solid understanding as to how many man-hours are needed to close and manage a sale in your sales cycle.  If you combine that metric with the accurate number of available business opportunities that your business has at any one time, you can start to see how big a sales force is needed to deal with your opportunities.
Zoho CRM is highly effective in helping you with this task. It holds all the knowledge needed to forecast what the optimal resources you will need to close sales in the future.
2) What relevant data is needed to make informed decisions about sales force planning?
Every company's sales process is different, therefore, different data needs to be collected in order to make an informed decision for that specific business.  In some businesses one salesperson handles a client/customer throughout the entire sales and marketing process.  In others, multiple people manage separate autonomous tasks, often concurrently. 
3) What are the specific things my type of business needs to do to make accurate sales force decisions? 
 Again this is answer changes from business to business.  A very account management centric business that focuses on fulfillment or repeat customers would have very different data collection requirements to a business that sells one-off solutions.  Season and event based business will have different time volatility that businesses who have constant activity year round.
Where to go from here
 To be able to answer the above questions well, you need the right skill set and considerable experience.  There are multiple metrics at play, and multiple tools needed to make sense of them.  Even if you have a CRM that collects data (such as Zoho CRM) you need people who understand data and sales processes  to make insightful decisions about how to structure your business.  
As experienced Zoho CRM consultants, we understand how to use your Zoho CRM to make sales force planning easier – making answering the question 'should we add another sales person' an informed process by removing the common guesswork.  If you want to answer the above questions with specific detail and want to work with certified Zoho CRM consultants, then contact us to find out more.
We work with businesses of all sizes to solves a wide range of problems.  If you are wondering how we can help you use technology to help your business perform better, please get in touch with us.