Unified systems and human-friendly automation
Finding ways to enhance the performance of humans with computers is key challenge every business faces. We have the skills and experience to identify what processes can be handled with automation and what tasks remain best performed by humans.
Zoho One provides you with access to Zoho CRM,  Motivator, Contact Manager and SalesInbox.
Zoho One provides you with access to Zoho CRM,  Motivator, Contact Manager and SalesInbox.
Connect with customers with Zoho SalesIQ, Campaigns, Pagesense, Social, and backstage.
Handle all of your finances with Zoho Books, Invoice, Expense, Inventory, and Checkout.
Zoho one offers enterprise class features like an analytics dashboard, Zia AI, Zoho One mobile app, and Zoho Concierge.
Map our your business process
One of the biggest challenges with software like Zoho CRM is that it can do so many things. We can take you and your team through how Zoho CRM works – step-by-step. This makes the learning curve more manageable, and allows your business to get the benefit of Zoho CRM faster.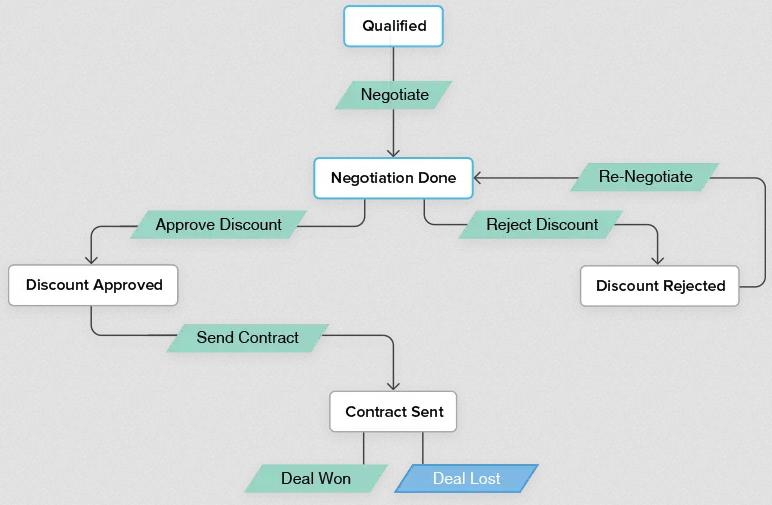 Build RPA automation modules
After identifying opportunities for automation we can then build an appropriate solution. Robotic Process Automation (RPA) or full Business Process Management (BPM) will be set up for you; the benefits will be noticeable.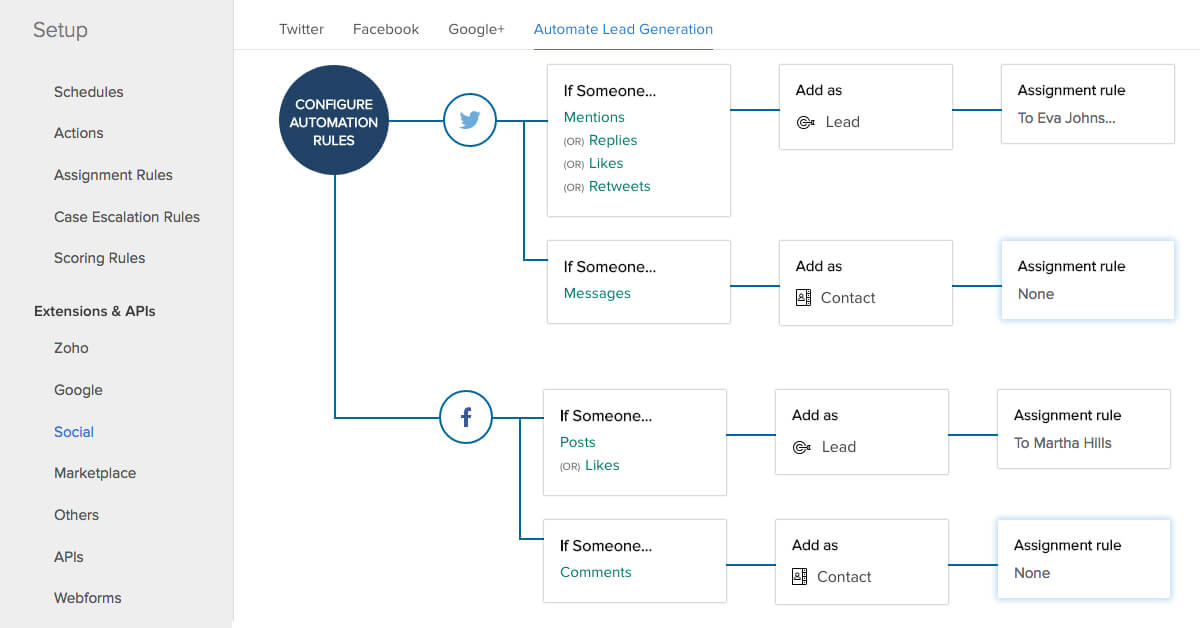 Identify where efficiencies can be gained with BPM​
We help you map your business process and asses where things can be made more efficient. Through automating and streamlining manual or repetitive tasks huge shifts of performance can occur – dramatically impacting your business model.
Seamlessly integrate automation into your business
If you need something more specific than Zoho One's 45+ applications you are also able to create your own customized application. This can be done using a simple drag and drop interface; giving you the power to automate business processes in a super simple way. 


Contact us for a free
consultation
We work with businesses of all sizes to solves a wide range of problems.  If you are wondering how we can help you use technology to help your business perform better, please get in touch with us.