National Express Products
Best in class business products procurement. 
How NXP managed to complete both a rapid and complex Zoho CRM implementation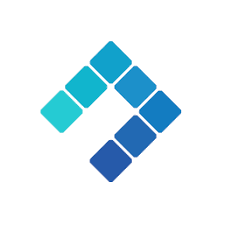 CASE STUDY
CRM Deployment
Ilan Gross
Director/ Consultant
WEBSITE
https://procurement.nxp.nz/
INDUSTRY
Supply Chain, Procurement, Business Products
EMPLOYEE COUNT
101-200
NXP has become New Zealand's go-to business supply specialist for companies across the country. Needing to cater to customers, from small businesses to large corporates, governments, and everything in between, NXP's technological needs are extremely demanding so it can keep up with the business needs of its customers.
Supply chains, and specifically business supplies, have become the unseen heroes of the Covid era. However the operational side of what goes on behind the scenes has become extremely complex and demanding. This is why people have grown to trust the companies, like NXP, which have a proven record of execution. These supply chain companies require their technology to keep up with their ever growing customer demands.
In this case study we are going to talk about how Lumen helped NXP implement their new Zoho product suite, integrated their relevant systems into Zoho, and completed the training required in an almost unbelievably short timeframe.
We're going to go over the key areas that had to be addressed in the implementation:
Rapid implementation
Very efficient solution to their needs
Operational Self-sufficiency
Drastic reduction in total cost of ownership
NXP was born as a carveout from a multinational company and required separation from their legacy CRM and Support/Ticketing systems. They needed to implement a CRM, support, and software all in one; all while integrating and maintaining their operations, legacy data, and systems, simultaneously. NXP needed a way to set up and migrate their new systems in a very short timeframe, as it was leading up to their crunch period. Speed of delivery and outcome was the most paramount thing for NXP.
NXP tasked Lumen with delivering on such a request. Lumen both delivered and excelled in this task – completing the setup of their CRM, support, and budget management systems, and delivering the systems operational and running – all in under 6 weeks total.
This successful and rapid implementation completely blew NXP away in terms of both quality of outcome and speed of delivery – compared to all other CRM providers.
Because of the nature of its business, NXP has very unique software requirements. Their business and customer business needs are diverse because they have different verticals and customer types. And NXP has to maintain a huge breadth of knowledge and expertise in order to efficiently serve all their customers.
Lumen set up:
Zoho Desk for NXP's support and ticketing system
Zoho CRM for their Customer Relations Management system, and 
Zoho Analytics for their data analysis systems. 
Lumen also did a complex integration with SAP for their inventory management system.
Thus harmonising all of their applications and systems together, so NXP could focus on its customers rather than its software systems.
The second challenge they had was for them to be self-sufficient and not need external technical staff to assist them; because of the response limitations they found when they worked with external technical staff. NXP needs to react to market changes and customer needs at a speed where external technical support was inefficient to meet their rigorous demands.
For NXP to be distinct market leader, they realised their IT and CRM had to respond to market trends and customer needs at a completely different speed and scale than previous external technical staff were able to deliver.
NXP was able to bring the knowledge in-house. They achieved both business knowledge and technology knowledge transfer simultaneously, which allowed them to respond at speed and quality that their customers expect. In order to do that, NXP needed to find support, software and analytics systems which they could learn to set up and program themselves by traditionally non-IT staff, in a space of a few weeks.
Lumen delivered on this requirement utilising Zoho's product suite, and was able to upskill and train their staff in Zoho in record time, fulfilling and exceeding all of NXP's core business requirements.
One of the most significant things NXP was also pleasantly surprised about working with Lumen and Zoho, was the dramatic cost of ownership reduction from their previous systems.
The Zoho product suite, alongside Lumen's integrations with their SAP systems, allowed NXP to save a considerable amount of money in the total cost of ownership of their systems, while having absolutely no trade-offs in operational excellence and customer satisfaction.
A big part of being a premiere brand is being entrusted with extremely sensitive data of many of it's customers. Utilising Lumen and Zoho's technological expertise, NXP has been enabled able to deliver on it's customer data integrity requirements with ease, while being fully compatible with the company's technology stack.  
By entrusting it's technological infrastructure, it unlocks NXP to focus on it's core business objectives without having to worry about the IT side of things. By structuring NXP's infrastructure this way, it allows data from different sources to talk to each other seamlessly, enabling NXP to deliver critical projects faster.
This has saved NXP both time and resources. As they no longer need to maintain their cumbersome on-premise IT infrastructure, everything is now managed on the cloud with the highest levels of security that is available. Drastically reducing the total cost of ownership, while reducing time and energy spent focusing on it internally.
In summary, NXP came to Lumen with the extremely difficult task of rapidly implementing and delivering a complete and cohesive system that could stand up to the rigours that NXP requires. 
Lumen, utilising Zoho products and it's own integrations, both met and exceeded all of NXP's expectations and succeeded in implementing, training and delivering NXP's new system that will give them years of extremely valuable service to NXP and their customers.
Find out more about how Lumen can help revolutionise your business
We work with businesses of all sizes to solves a wide range of problems.  If you are wondering how we can help you use technology to help your business perform better, please get in touch with us.