Aware IM is the ultimate low code development platform, for fast software development with astonishing speed & value

For business people who do not code, choosing a software development platform can be daunting.
When you need fast software development, or cheap software development, Aware IM is the bomb. Which is why Lumen is now a trusted distributor of Aware IM, created in Australia by Awaresoft Pty Ltd, initially launched in 2006.
Most savvy decision makers do not want a technical solution. Lumen wants you to focus on business problems which need solving, and the user experience.  Maybe you are interested in Intelligent Automation, Robotic Process Automation or APIs – but don't know where to start?
Firstly, you want a solution that is fast, second is something affordable. Most importantly, you need to have an experienced partner to work with.
Lumen has been a successful fast software development company for over twenty five years.
This is why we recommend Aware IM as the hottest "low-code" platform for most problems. Whatever industry you are in, you need a development partner with perspective gained through creating many types of applications for clients:
Software-as-a-Service (SAAS) Applications

Customer focused website development linking to Aware IM Databases

Mobile Applications that link to Aware IM internal systems
Aware IM allows you to create robust web applications that are also mobile ready. It uses the latest generation of low-code/no-code fast software development practices. This is perfect for medium-to-large businesses when they are creating database applications. It provides almost all the features you need in one package at a reasonable price.

Now used in more than 30 countries, Aware IM features tick all the boxes:
Works with major operating systems – Windows, Mac and Linux

In use by large companies such as Cisco and BHP, as well as banks, governments and the military

Fast form designed based on business objects

Supporting your preferred choice of SQL databases

Integration to Active Directory and Web Services including Single Sign-on using SAML protocol

Supports REST API calls providing access to external data

Excellent support team, Video Tutorials and a product that keeps evolving
Best of all, you don't need to be a technical expert to develop apps with Aware IM. But if you are a coder you can achieve almost anything with custom HTML/CSS and Java code.
For the sake of argument, you could go another way. Scope out some of the hottest coding languages, such as Ruby on Rails, or old favourites like JavaScript and Python. Or your company prefers keeping things in Salesforce and using Apex. Yet rather than focusing on the coding language, Lumen focuses on the problems you want to solve.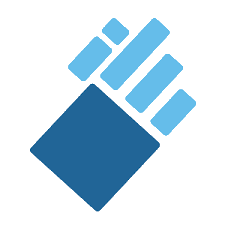 Rapid application development tools for fast software development
By using a low-code platform, you can iterate and update how the software reacts to your needs, on demand. By saving us time in development, it saves you money in the total project cost.
The best way to get started is to deep dive into the sample applications which can be deployed to see who they work
Whether you need custom software development for CRM, Project Management, Integrations, Intranet, Document Management or more, Aware IM is unparalleled in value.  To learn more about how fast software development is taking over the industry, contact Lumen Business