Keep on top of accounting with Zoho Books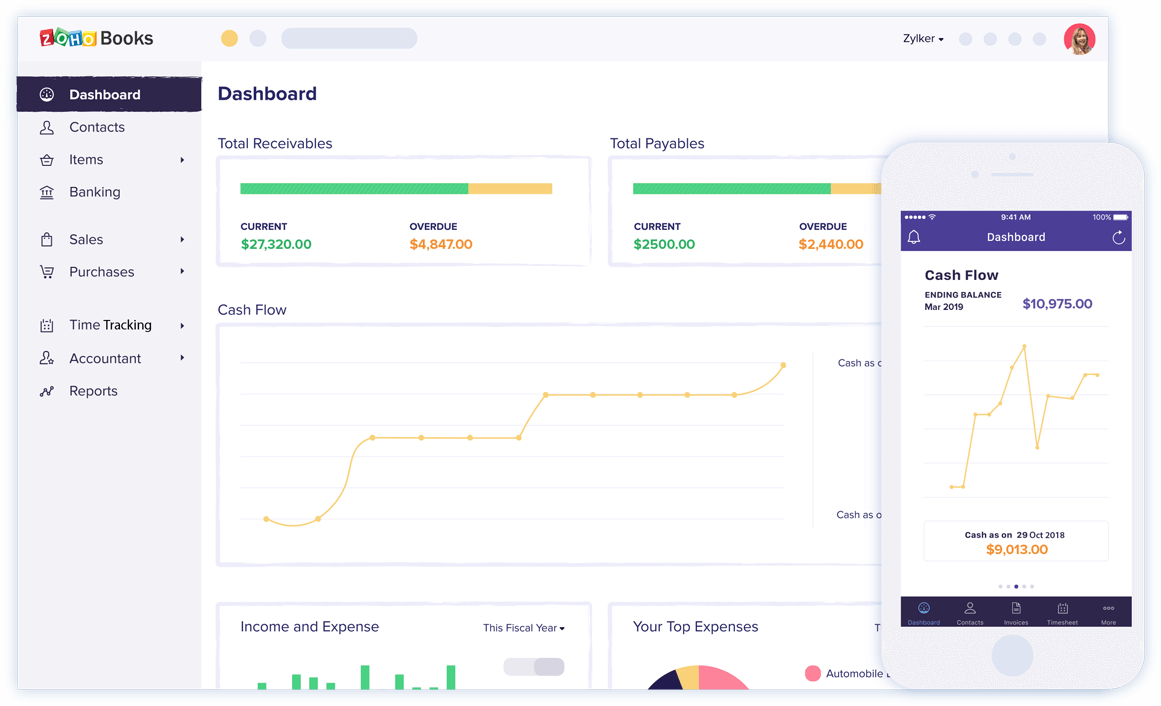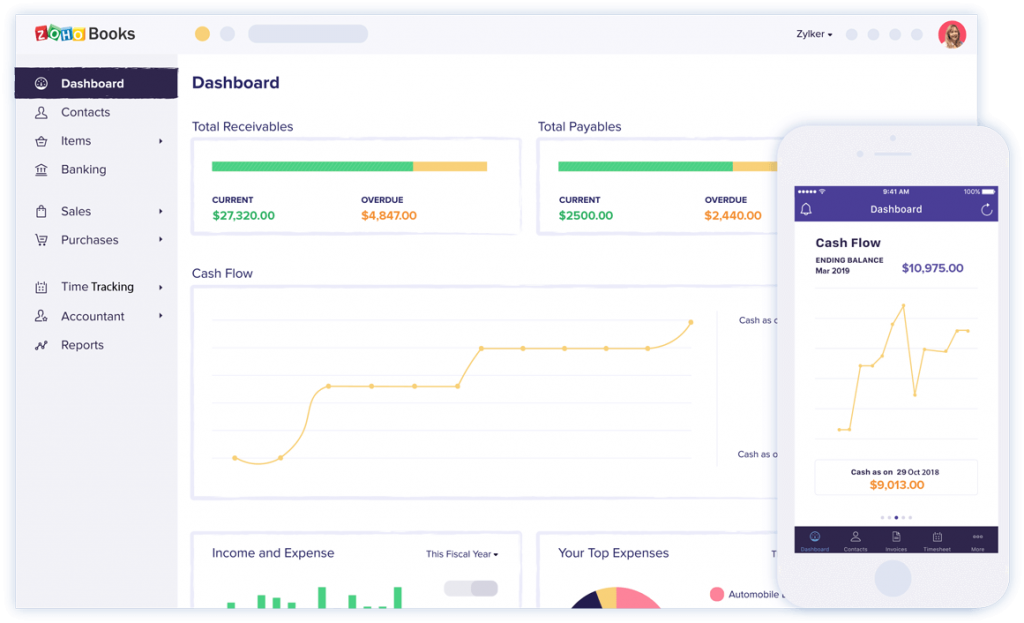 Zoho Books is a simple, web based accounting software developed for SME's to manage their finances and stay on top of cash flow.  What was previously a draining, detailed, and repetitive task is now a streamlined and insightful process that gives you clear visibility of your businesses financial picture.
With Zoho Books invoicing system, you can send professional invoices to clients and immediately start accepting payment with online banking. The convenience of online payments means that invoice are more likely to be paid faster.  All invoices can be given a unique touch by incorporating your branding in the design helping your invoice to stand out from the reset.
Tracking payments is a breeze with Zoho Books.  All of you payments – online or offline – can be recorded.  As well as this Zoho Books helps your follow up invoices by using automatic payment reminders that can chase up late payments for you – making what is sometimes a dirty job easy and hassle-free. 
Zoho Books can also seamlessly help businesses that operate in multiple countries across the globe.  All invoices can be sent in multiple currencies.  Currency adjustments are made swiftly and your bank and credit card accounts are adjusted accordingly.
With Zoho Books it is also easier to stay on top of expenses – allowing you to manage your cash flow better and reduce costs in the future.  All expenses can be broken down into categories which both help you track expenses and also help work out your expense for tax purposes. To avoid the situation where you have a shoe box overflowing with receipts, Zoho Books lets you take a photo of your paper receipt and upload it to Zoho Books for security and compliance.
By connecting Zoho Books to your bank account you are able to get and up-to the minute update on your cash position.  This bank account synchronization beans that mass data entry is a thing of the past. Transaction history can also be imported with a simple process using CSV.
One of the most powerful features of Zoho Books is its reporting. Zoho Books can instantly compile and analyze financial data and give you a multitude of reports that paint an accurate picture of your businesses financial position.  Insightful reposts like profit and loss, balance sheet, and cash flow statement are just a click away with Zoho Books. 
Inventory is also taken care of by Zoho Books.  Real time inventory data like stock levels, damaged goods stock take reports are all seconds away.
All of these Zoho Books features are compatible with your tablet or smart phone, meaning you can do everything from send invoices to getting a profit and loss report anywhere you have a device and internet connection. Zoho Books also lets you set rejuvenation levels so that you can be altered before stock runs out.
To learn more about how best to use Zoho Books contact us.  We are certified Zoho CRM Consultants as well as Certified Zoho CRM resellers,  and have the expertise to help your Zoho Books and  (more importantly) your business perform better.
We work with businesses of all sizes to solves a wide range of problems.  If you are wondering how we can help you use technology to help your business perform better, please get in touch with us.