Collecting payments online just got simpler.
Zoho Checkout is designed with you in mind. Build a custom, branded payment page in a matter of minutes and start accepting payments right away.
Build a secure payment page without writing a single line of code. We handle the coding and hosting so you don't have to.
Choose between one-time or recurring payments
Configure intervals, dates, and duration for recurring payments
Enter the collection amount, or let your customers decide
Choose from our ready-to-use preofessional templates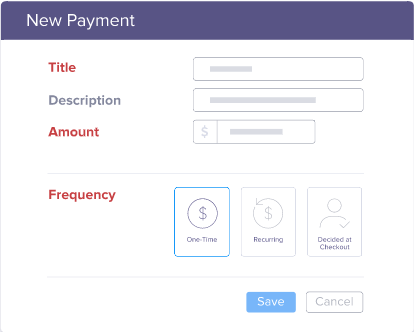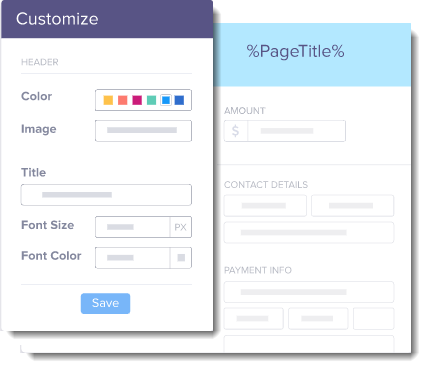 Make your payment page your own. Fine-tune the look and feel of the page to offer your customers a seamless brand experience.
Design down to the finest detail with custom fonts, colors, and background images.
Embed your company logo to build brand awareness.
Custom tailor labels and fields based on your industry.
Preview the changes, and make your page live.
Whether it's a one-time or a recurring transaction, take the hassle out of collecting payments.
Share your payment page on your website, in an email, or on your social media accounts.
Seamlessly process credit card payments from Visa, MasterCard and Amex.
Connect with a payment gateway and start accepting easy online payments.
Resolve failed recurring transactions by automatically retrying declined cards.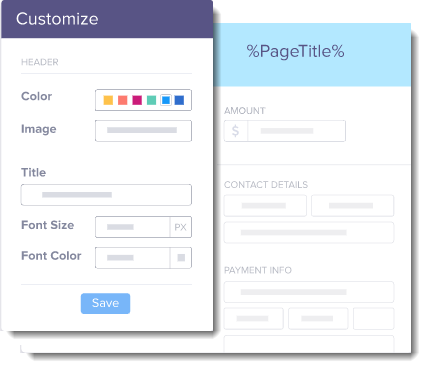 We work with businesses of all sizes to solves a wide range of problems.  If you are wondering how we can help you use technology to help your business perform better, please get in touch with us.