Discover the future of customer engagement
Zoho SalesIQ offers your marketing, sales, and support teams the digital customer engagement tools to communicate with every site visitor at every stage of the customer lifecycle. This all-in-one live chat and analytics platform promotes proactive customer engagement, allowing you to initiate the right kind of conversation at exactly the right time.
Engage online visitors with Zoho SalesIQ
Zoho Sales IQ a powerful tool that enables you to connect with your website visitors, and give you valuable insights into their behavior.  It is one of the Zoho tools that helps you turn your website from a online newsletter into a digital salesperson – ultimately helping you to close deals online.
When Zoho Sales IQ is on your website you will be able to engage with your customers on your website in real time using on-page live chat. Data shows that when visitors are engaged proactively online they are five times more likely to buy than a prospect who is not engaged.  By doing this a company immediately creates a personalized experience to their prospects and can seize the initiative with how people engage the website.
As with most of the software in the Zoho family Zoho Sales IQ integrates with a number of popular software,  including:
WordPress

Magento

Shopify

Squarespace

Joomla

Bronto

Blogger

Drupal

Bigcommerce

Opencart
One of the biggest benefits of Zoho Sales IQ is the insights it gives you into how your customers behave on your website.
Zoho Sales IQ allows you to geolocated your visitors , and then track your visitor's 'footprints' on your website.  You can also see if a visitor is a new or returning.  All of this information empowers you to make smarter selling decisions, as well as guiding you as to how you can modify your website to improve visitor experience.
When combined with your Zoho CRM, Zoho Sales IQ can help improve conversions via follow ups.  You are able to add leads, contacts, and follow up tasks direct from you Zoho Sales IQ live chat window.
Zoho CRM will also help your rank website visitors based on information you have on your database.  This means that you can identify high-value prospects, and keep an eye on them as they browse your website, and focus your sales efforts on the right people.
With Zoho Sales IQ you are empowered to connect with your customers online in an informed and effective way, and in the process maximizing  your websites effectiveness in your overall sales efforts.
If you are interested in Zoho Sales IQ and would like to know more about the pricing or how your business may benefit, contact us.
To learn more about how best to use Zoho Application – CRM  contact us.  We are certified Zoho CRM Consultants as well as Certified Zoho CRM resellers,  and have the expertise to help your Zoho Application – CRM and  (more importantly) your business perform better.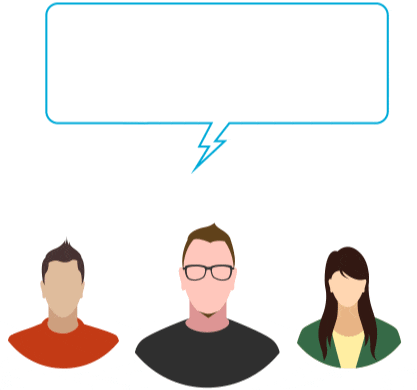 We work with businesses of all sizes to solves a wide range of problems.  If you are wondering how we can help you use technology to help your business perform better, please get in touch with us.