Easy to make and use surveys with Zoho Survey
Create your survey in minutes. Reach your audience on every device. View results graphically and in real-time.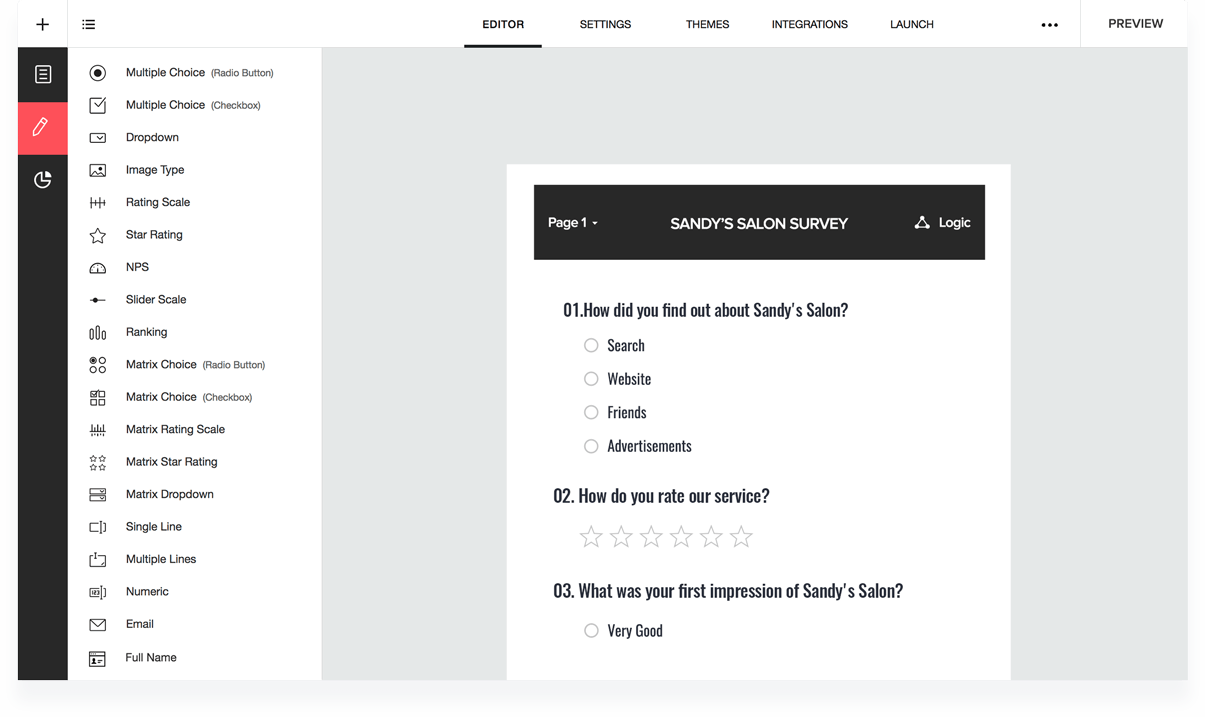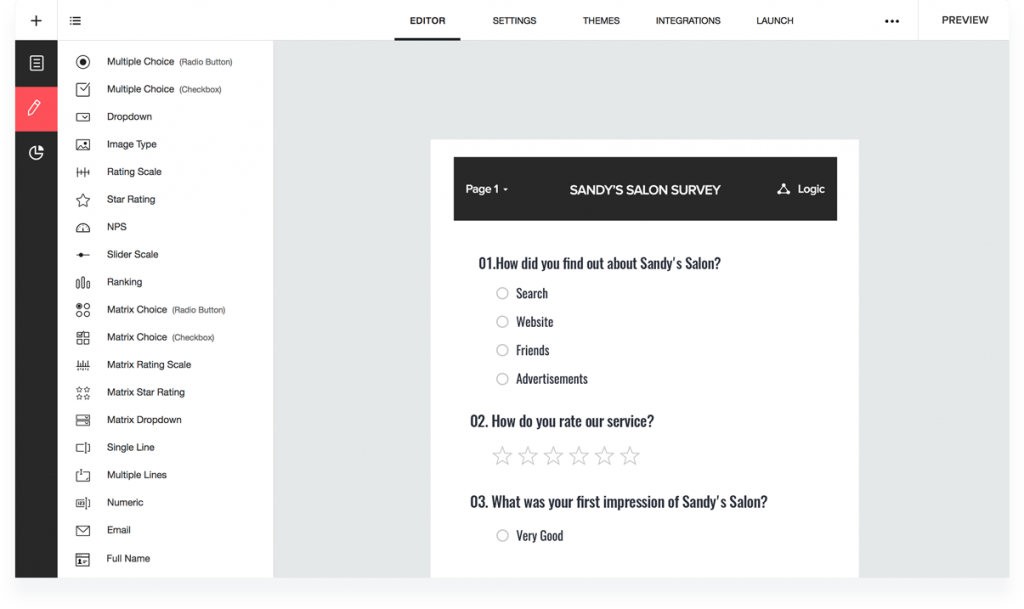 Learning about your customer's wants and needs is a vital ingredient in making a business work.  Without this knowledge a business is relying on guesswork.  Zoho Survey is flexible and simple Zoho tool that helps you do this by creating surveys in a flash.
A big benefit of Zoho Survey is the ease at which you can create sophisticated and beautiful surveys.  The Zoho Survey is intuitive and flexible – it allows you to make surveys in a number of ways.
You are able to start with a blank canvas and build a survey from scratch, or take advantage of Zoho Survey's wide range of survey templates.  Whatever path you take your survey will be ready to use in no time at all.
Your survey will also be ready to be used on any device. Zoho Survey comes with an automatic mobile optimization feature.  This means that any survey you create using Zoho Survey will automatically be ready to adapt to any mobile devise.  This means that people can complete a survey almost anywhere – increasing the likelihood of survey participation.

Zoho Survey also allows you to keep your survey's 'on-brand' with style customization.  Your logo and company colors can be included in a survey to maintain a professional and business-like feel.  Survey also gives you the ability to customize the last page of your survey with a friendly thank-you message – ensuring the experience ends on a good note for the customer.
Zoho Survey also gives you almost endless options in terms of designing your survey.  Zoho Survey can be used to create logical, conversation-like surveys that present questions in a meaningful sequence.  Previous answers can become parts of future questions, giving your survey a chatty and orderly feel.
Your entire team is able to contribute to the survey building process with Zoho Survey's collaborative features.  You are able to invite people to give feedback on your surveys before they go out to customers – giving you more confidence in the questions you are asking.  A survey can also be shared with co-workers and associates, and accounts can accommodate multiple users – making Zoho Survey a truly collaborative tool.
Zoho Survey can connect with customers all across the web – even when people are offline. Web links, Zoho Campaigns, MailChimp, and social media are just some of the contexts that people can engage with your survey.  This gives you the ability to use one survey across all your relevant digital channels.
One of the most powerful features of Zoho Survey is in its advanced reporting features.  For example, Zoho Survey gives you the ability to cross-tabulate two alternate questions – giving you insight into the relationship between the different groups of data.  You are also able to dig down using filters to identify and analyze subsets in the data.
To learn more about how best to use Zoho Application – CRM  contact us.  We are certified Zoho CRM Consultants as well as Certified Zoho CRM resellers,  and have the expertise to help your Zoho Application – CRM and  (more importantly) your business perform better.
We work with businesses of all sizes to solves a wide range of problems.  If you are wondering how we can help you use technology to help your business perform better, please get in touch with us.