Modern intranet solution to boost your work culture and employee experience.
Build a culture of engagement and openness by providing a centralized hub for employee communications, corporate resources, and collaboration.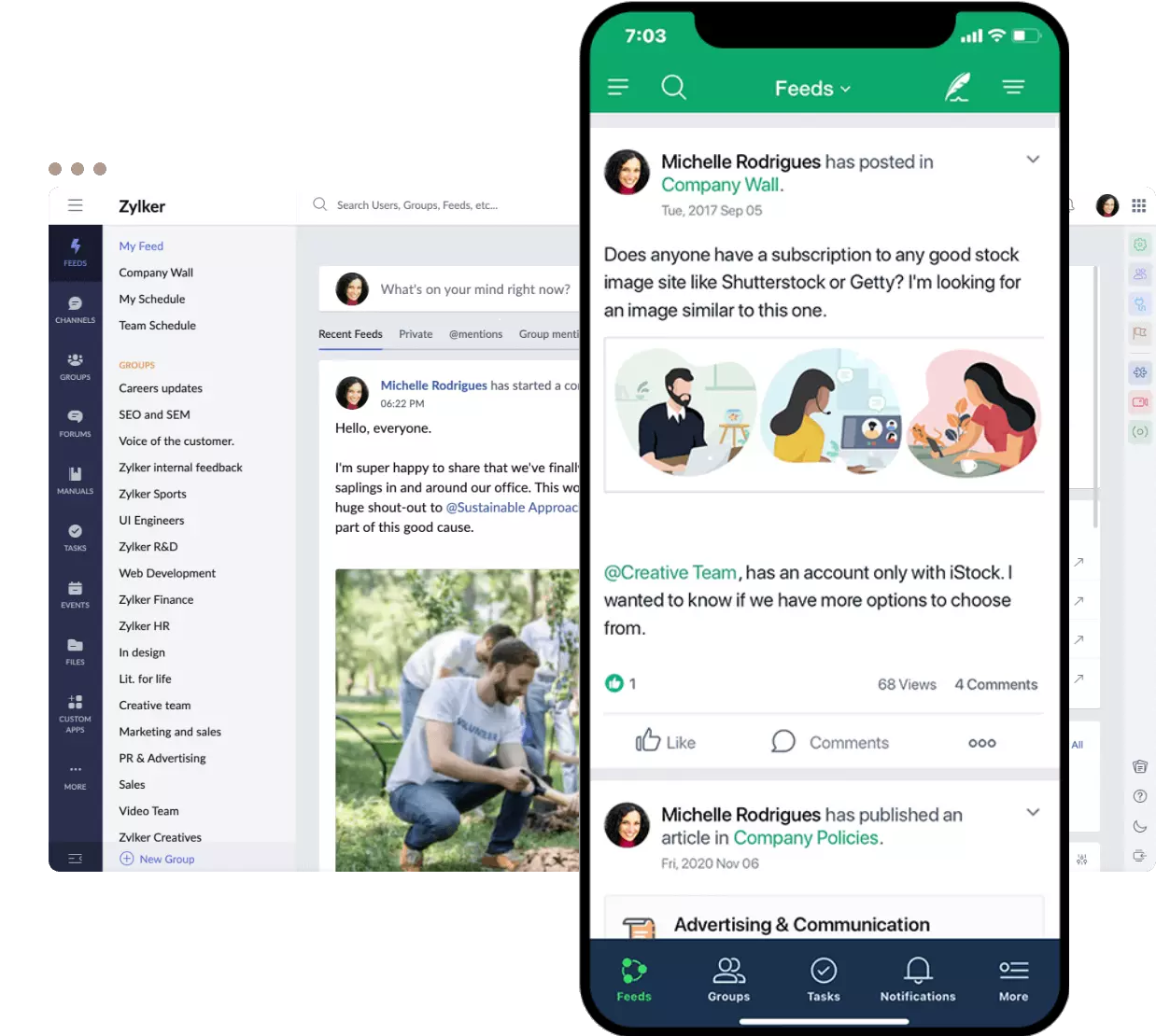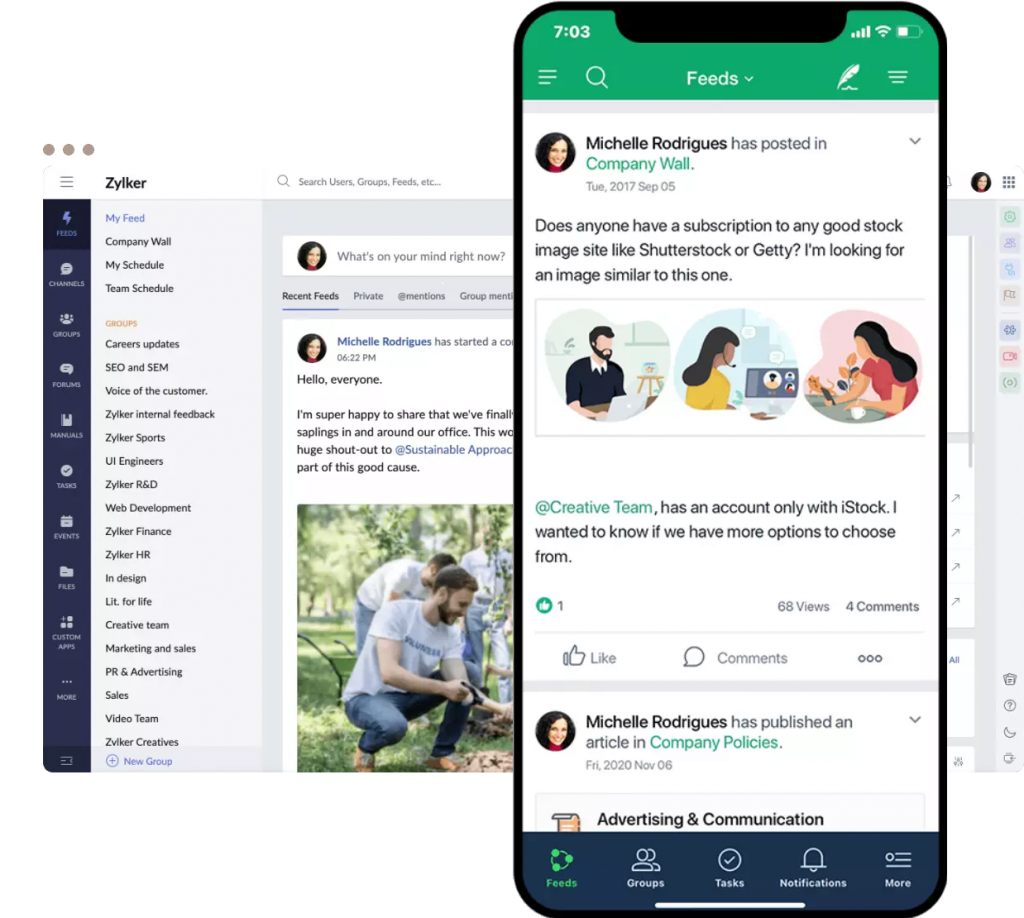 The employee app for an informed workforce
Broadcast important information to all of your employees. Share company newsletters, important updates, and any other information your employees need, without cluttering office inboxes.
The modern-day social intranet solution for employee engagement
Give employees an exclusive digital space where they can share information, exchange ideas, and turn shared goals into action items. Show employees how much you value their contributions, and create a sense of community within your organization
Master Social Media with Zoho Connect
Zoho Connect is a program that creates a private social network for you company to interact and collaborate.  It takes all the functionality of a social media platform like Facebook – all while creating a vibrant, in-house forum for your team to connect.
The major focus of Zoho Connect is connection.  It is designed to help unleash the potential of your employees by helping them engage with each other, building a sense of community, all while developing a sense of engagement with the organization.  Zoho Connect is great for helping people connect with colleagues who may work in the same building or someone in another division in another city.  Individuals can follow each other and keep up to date with people who they feel a connection with inside the company.  People can also create and customize unique profiles – sharing areas of expertise and helping people find help for specific challenges they are facing.  All profiles can also be found on a company directory.  This company directory users filters to help you find the person you are after.
Zoho Connect allows users to form groups around projects, departments, or just areas of common interest.  Doing so means that the have an appropriate forum to chat, share, and connect.  Users also have the ability to create custom applications within Zoho Connect to help your specific group get things done.
Real time communication is one of the most powerful features of Zoho Connect.  This allows users of Zoho Connect direct lines of communication.  These open channels between employees of the company help information sharing and increases company efficiency.
When a company uses Zoho Connect they create the possibility for multiple channels of interaction.  Any kind of information, project updates, quotes, of funny stores can be posted and then appear of peoples feeds.  Users can respond and interact using likes and comments, @mentions, and private messages.  This range of options makes interaction more likely as it gives people choice of what way the feel is most appropriat3e to connect.  This helps move away from the one size fits all, 'email only' communication patters.
On top of all of this, Zoho Connect offers document sharing and management, Wikis, blogs, events, and much more.  All of it is mobile friendly, all of it is people friendly.
To learn more about how best to use Zoho Application contact us.  We are certified Zoho CRM Consultants as well as Certified Zoho CRM resellers,  and have the expertise to help your Zoho Application and  (more importantly) your business perform better.
We work with businesses of all sizes to solves a wide range of problems.  If you are wondering how we can help you use technology to help your business perform better, please get in touch with us.