In New Zealand, we have a bit of an anomaly: an unusually high number of Amazon Connect, Zoho SalesIQ (chat bot) and Zoho CRM have been installed.
What is so significant about that combination of Amazon Connect, Zoho SalesIQ and Zoho CRM?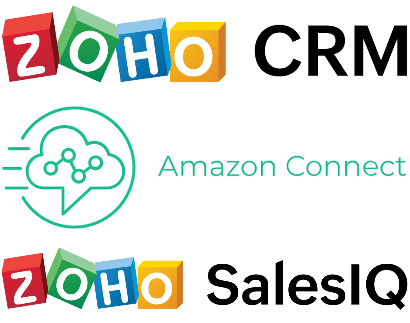 In the beginning of 2020, we noticed some of our customers were paying a lot of money to set up a PBX.
At the same time, the Zoho native API with Amazon Connect was developed. Historically, the team at Lumen knew the Asterix open source PBX, and therefore it was very easy to learn and build our skills with Amazon Connect.
What was more interesting was the combination of Amazon Connect and Zoho SalesIQ. We found that, when people were familiar with Zoho SalesIQ, the transition to Amazon Connect was very easy, and once they got proficient with Amazon Connect, they became far better at configuring Zoho SalesIQ.
So now, work performed previously by people is now handled by the Zoho chat bot and Amazon Connect, giving their customers a much faster response, 24/7.
And the reason for that unusual anomaly? Both Amazon Connect and Zoho Chatbot require some level of creativity and trial and error to configure effectively. Together, Amazon Connect and Zoho SalesIQ create an unusual atmosphere of creativity, where knowledge learned in one product can be applied to the other. In time, the benefits that Amazon Connect and Zoho SalesIQ gave their customers just got better and better.
In Lumen, we believe in knowledge transfer and not just training. Our customers are empowered to do a lot of the work themselves without the need for expensive IT skills. Amazon Connect fits this philosophy of transfer knowledge in place of customers' dependency on our skills.
From more information and if you want to have the best data possible to enable the best decisions for your products, please book a free online session with us about it.
We work with businesses of all sizes to solves a wide range of problems.  If you are wondering how we can help you use technology to help your business perform better, please get in touch with us.